A Chronological List of Classic Books
1812 – The Lost World – Arthur Conan Doyle
"The Lost World is a novel released in 1912 by Sir Arthur Conan Doyle concerning an expedition to a plateau in the Amazon basin of South America where prehistoric animals (dinosaurs and other extinct creatures) still survive. It was originally published serially in the popular Strand Magazine and illustrated by New-Zealand-born artist Harry Rountree during the months of April–November 1912. The character of Professor Challenger was introduced in this book. The novel also describes a war between indigenous people and a vicious tribe of ape-like creatures."  – 4 1/2 Stars – 196  Pages – Amazon
The Lost World Free Online Book Here:  http://www.pagebypagebooks.com/Arthur_Conan_Doyle/The_Lost_World/
 1812 – Swiss Family Robinson – Johann Wyss
"Following a wild and raging storm, the Swiss family Robinson are stranded at sea. But the thundering waves have swept them off to a tropical island, where a new life awaits them. Their ship is laden with supplies and the island is packed with treasures, so they soon adapt and discover new dangers and delights every day…." – 4 Stars  – 272  Pages – Amazon
Swiss Family Robinson Free Online Book Here:  http://www.grace-ebooks.com/library/Johann%20Wyss/JW_Swiss%20Family%20Robinson.pdf
1813 – Pride and Prejudice – Jane Austen
"One of the most universally loved and admired English novels, Pride and Prejudice was penned as a popular entertainment. But the consummate artistry of Jane Austen (1775–1817) transformed this effervescent tale of rural romance into a witty, shrewdly observed satire of English country life that is now regarded as one of the principal treasures of English language.
In a remote Hertfordshire village, far off the good coach roads of George III's England, a country squire of no great means must marry off his five vivacious daughters. At the heart of this all-consuming enterprise are his headstrong second daughter Elizabeth Bennet and her aristocratic suitor Fitzwilliam Darcy — two lovers whose pride must be humbled and prejudices dissolved before the novel can come to its splendid conclusion." – 4 1/2 Stars – 272  Pages –
Pride and Prejudice Free Online Book Here: https://www.gutenberg.org/files/1342/1342-h/1342-h.htm
 1815 – Emma by Jane Austen
"Beautiful, clever, rich—and single—Emma Woodhouse is perfectly content with her life and sees no need for either love or marriage. Nothing, however, delights her more than interfering in the romantic lives of others. But when she ignores the warnings of her good friend Mr. Knightley and attempts to arrange a suitable match for her protegee Harriet Smith, her carefully laid plans soon unravel and have consequences that she never expected. With its imperfect but charming heroine and its witty and subtle exploration of relationships, Emma is often seen as Jane Austen's most flawless work." – 4 1/2 Stars – 264  Pages – Amazon
Emma Free Online Book Here: http://www.gutenberg.org/files/158/158-pdf.pdf
 1817 – Rob Roy – Sir Walter Scott
"When young Francis Osbaldistone discovers that his vicious and scheming cousin Rashleigh has designs both on his father's business and his beloved Diana Vernon, he turns in desperation to Rob Roy for help. Chieftain of the MacGregor clan, Rob Roy is a brave and fearless man, able and cunning. But he is also an outlaw with a price on his head, and as he and Francis join forces to pursue Rashleigh, he is constantly aware that he, too, is being pursued—and could be captured at any moment. Set on the eve of the 1715 Jacobite uprising, Rob Roy brilliantly evokes a Scotland on the verge of rebellion, blending historical fact and a novelist's imagination to create an incomparable portrait of intrigue, rivalry and romance."  –  4 Stars – 512  Pages
Rob Roy Free Online Book Here: http://pdfbooks.co.za/library/SIR_WALTER_SCOTT-ROB_ROY_-_COMPLETE.pdf
 1820 – The Legend of Sleepy Hollow – Washington Irving
"The Legend of Sleepy Hollow" is set circa 1790 in the Dutch settlement of Tarry Town, New York, in a secluded glen called Sleepy Hollow. It tells the story of Ichabod Crane, a lean, lanky, and extremely superstitious schoolmaster from Connecticut, who competes with Abraham "Brom Bones" Van Brunt, the town rowdy, for the hand of 18-year-old Katrina Van Tassel, the daughter and sole child of a wealthy farmer. As Crane leaves a party, he is pursued by the Headless Horseman, who is supposedly the ghost of a Hessian trooper who had his head shot off by a stray cannonball during "some nameless battle" of the American Revolutionary War, and who "rides forth to the scene of battle in nightly quest of his head."  – 4 Stars – 86  Pages – Amazon
 1826 – The Last of the Mohicans – James Fenimore Cooper
"The wild rush of action in this classic frontier adventure story has made The Last of the Mohicans the most popular of James Fenimore Cooper's Leatherstocking Tales. Deep in the forests of upper New York State, the brave woodsman Hawkeye (Natty Bumppo) and his loyal Mohican friends Chingachgook and Uncas become embroiled in the bloody battles of the French and Indian War. The abduction of the beautiful Munro sisters by hostile savages, the treachery of the renegade brave Magua, the ambush of innocent settlers, and the thrilling events that lead to the final tragic confrontation between rival war parties create an unforgettable, spine-tingling picture of life on the frontier. And as the idyllic wilderness gives way to the forces of civilization, the novel presents a moving portrayal of a vanishing race and the end of its way of life in the great American forests."  – 4 Stars – 432  Pages – Amazon
 1831 – The Hunchback of Notre Dame – Victor Hugo
"A tremendous, emotionally stirring tragedy, The Hunchback of Notre-Damefeatures one of literature's most striking creations Quasimodo, the hideously deformed bellringer of Notre-Dame de Paris during the turbulent final years of the fifteenth century. Rejected by all but the priest Claude Frollo, Quasimodo rescues the beautiful gypsy Esmeralda, condemned for a crime she did not commit, and brings her to the sanctuary of the cathedral. But Frollo has been corrupted by his lust for the girl. Only Quasimodo can hope to save her."   – 4 1/2 Stars – 664  Pages – Amazon
 1839 – The Fall of the House of Usher – Edgar Alan Poe
"Edgar Allan Poe is one of the true greats, a masterful poet and wordsmith, Edgar is considered by many to be one of the greatest poets and writers of all time. This is a wonderful short story by one of the world's most respected writers, a wonderful book to add to any collection."  – 4 1/2 Stars – 26  Pages – Amazon
 1841 – Deerslayer – James Fenimore Cooper
"There is a pleasure in the pathless woods, There is a rapture on the lonely shore. There is society where none intrudes, By the deep sea, and music in its roar: I love not man the less, but nature more, From these our interviews, in which I steal From all I may be, or have been before, To mingle with the universe, and feel What I can ne'er express, yet cannot all conceal" Childe Harold. On the human imagination events produce the effects of time. Thus, he who has travelled far and seen much is apt to fancy that he has lived long; and the history that most abounds in important incidents soonest assumes the aspect of antiquity. In no other way can we account for the venerable air that is already gathering around American annals. When the mind reverts to the earliest days of colonial history, the period seems remote and obscure, the thousand changes that thicken along the links of recollections, throwing back the origin of the nation to a day so distant as seemingly to reach the mists of time; and yet four lives of ordinary duration would suffice to transmit, from mouth to mouth, in the form of tradition, all that civilized man has achieved within the limits of the republic. Although New York alone possesses a population materially exceeding that of either of the four smallest kingdoms of Europe, or materially exceeding that of the entire Swiss Confederation, it is little more than two centuries since the Dutch commenced their settlement, rescuing the region from the savage state. Thus, what seems venerable by an accumulation of changes is reduced to familiarity when we come seriously to consider it solely in connection with time. This glance into the perspective of the past will prepare the reader to look at the pictures we are about to sketch, with less surprise than he might otherwise feel; and a few additional explanations may carry him back in imagination to the precise condition of society that we desire to delineate. It is matter of history that the settlements on the eastern shores of the Hudson, such as Claverack, Kinderhook, and even Poughkeepsie, were not regarded as safe from Indian incursions a century since; and there is still standing on the banks of the same river, and within musket-shot of the wharves of Albany, a residence of a younger branch of the Van Rensselaers, that has loopholes constructed for defence against the same crafty enemy, although it dates from a period scarcely so distant. Other similar memorials of the infancy of the country are to be found, scattered through what is now deemed the very centre of American civilization, affording the plainest proofs that all we possess of security from invasion and hostile violence is the growth of but little more than the time that is frequently fulfilled by a single human life." – 4 Stars – 536  Pages – Amazon
 1843 – A Christmas Carol – Charles Dickens
"A Christmas Carol is a novella by English author Charles Dickens. It was first published by Chapman & Hall on 19 December 1843. Carol tells the story of a bitter old miser named Ebenezer Scrooge and his transformation resulting from a supernatural visit by the ghost of his former business partner Jacob Marley and the Ghosts of Christmases Past, Present and Yet to Come. The novella met with instant success and critical acclaim. The book was written and published in early Victorian era Britain, a period when there was strong nostalgia for old Christmas traditions together with the introduction of new customs, such as Christmas trees and greeting cards. Dickens' sources for the tale appear to be many and varied, but are, principally, the humiliating experiences of his childhood, his sympathy for the poor, and various Christmas stories and fairy tales." – 4 1/2 Stars – 60  Pages– Amazon
 1845 – The Count of Monte Cristo – Alexandre Dumas
"Thrown in prison for a crime he has not committed, Edmond Dantes is confined to the grim fortress of If. There he learns of a great hoard of treasure hidden on the Isle of Monte Cristo and he becomes determined not only to escape, but also to unearth the treasure and use it to plot the destruction of the three men responsible for his incarceration. Dumas' epic tale of suffering and retribution, inspired by a real-life case of wrongful imprisonment, was a huge popular success when it was first serialized in the 1840s."- 4 1/2 Stars – 1276 Pages – Amazon
 1846 – Typee – Herman Melville
"Typee is a fast-moving adventure tale, an autobiographical account of the author's Polynesian stay, an examination of the nature of good and evil, and a frank exploration of sensuality and exotic ritual." –  – 4 1/2 Stars – 368 Pages – Amazon
 1847 – Jane Eyre – Charlotte Brontë
"A novel of intense power and intrigue, Jane Eyre has dazzled generations of readers with its depiction of a woman's quest for freedom. Having grown up an orphan in the home of her cruel aunt and at a harsh charity school, Jane Eyre becomes an independent and spirited survivor-qualities that serve her well as governess at Thornfield Hall. But when she finds love with her sardonic employer, Rochester, the discovery of his terrible secret forces her to make a choice. Should she stay with him whatever the consequences or follow her convictions, even if it means leaving her beloved?"  – 4 1/2 Stars – 624 Pages – Amazon
Jane Eyre Free Online Book Here: http://www.gutenberg.org/files/1260/1260-h/1260-h.htm
 1847 – Wuthering Heights – Emily Brontë
"Lockwood, the new tenant of Thrushcross Grange, situated on the bleak Yorkshire moors, is forced to seek shelter one night at Wuthering Heights, the home of his landlord. There he discovers the history of the tempestuous events that took place years before; of the intense relationship between the gypsy foundling Heathcliff and Catherine Earnshaw; and how Catherine, forced to choose between passionate, tortured Heathcliff and gentle, well-bred Edgar Linton, surrendered to the expectations of her class. As Heathcliff's bitterness and vengeance at his betrayal is visited upon the next generation, their innocent heirs must struggle to escape the legacy of the past." – 4 1/2 Stars – 416 Pages – Amazon
 1850 – The Scarlet Letter – Nathaniel Hawthorne
"Like all of Hawthorne's novels, "The Scarlet Letter" has but a slender plot and but few characters with an influence on the development of the story. Its great dramatic force depends entirely on the mental states of the actors and their relations to one another, —relations of conscience, — relations between wronged and wrongers. Its great burden is the weight of unacknowledged sin as seen in the remorse and cowardice and suffering of the Rev. Arthur Dimmesdale. Contrasted with his concealed agony is the constant confession, conveyed by the letter, which is forced upon Hester, and has a double effect, — a healthful one, working beneficently, and making her helpful and benevolent, tolerant and thoughtful ; and an unhealthful one, which by the great emphasis placed on her transgression, the keeping her forever under its ban and isolating her from her fellows, prepares her to break away from the long repression and lapse again into sin when she plans her flight. Roger Chillingworth is an embodiment of subtle and refined revenge. The most striking situation is perhaps "The Minister's Vigil," in chapter xii. The book, though corresponding in its tone and burden to some of the shorter stories, had a more startling and dramatic character, and a strangeness, which at once took hold of a larger public than any of those had attracted. Though imperfectly comprehended, and even misunderstood in some quarters, it was seen to have a new and unique quality; and Hawthorne's reputation became national."   – 4 Stars – 148 Pages – Amazon
 1852 – Uncle Tom's Cabin – Harriet Beecher Stowe
"Selling more than 300,000 copies the first year it was published, Stowe's powerful abolitionist novel fueled the fire of the human rights debate in 1852. Denouncing the institution of slavery in dramatic terms, the incendiary novel quickly draws the reader into the world of slaves and their masters.
Stowe's characters are powerfully and humanly realized in Uncle Tom, a majestic and heroic slave whose faith and dignity are never corrupted; Eliza and her husband, George, who elude slave catchers and eventually flee a country that condones slavery; Simon Legree, a brutal plantation owner; Little Eva, who suffers emotionally and physically from the suffering of slaves; and fun-loving Topsy, Eva's slave playmate.
Critics, scholars, and students are today revisiting this monumental work with a new objectivity, focusing on Stowe's compelling portrayal of women and the novel's theological underpinnings."  – 4 1/2 Stars – 384 Pages – Amazon
 1860 – Mill on the Floss – George Eliot
"This Eliot novel tells the story of Tom and Maggie Tulliver, a pair of siblings who grow up together on a river in early nineteenth century England. While Tom's reserved nature and Maggie's idealism produce differences that strain their love in times of hardship, the two ultimately reconcile when confronted with certain death. A powerful work on individual tenacity in the face of oppressive circumstance, The Mill on the Floss remains one of Eliot's most powerful works on unconditional solidarity and love."  – 4 1/2 Stars – 346 Pages – Amazon
  1861 – Silas Marner – George Eliot
"In this heartwarming classic by George Eliot, a gentle linen weaver named Silas Marner is wrongly accused of a heinous theft actually committed by his best friend. Exiling himself to the rustic village of Raveloe, he becomes a lonely recluse. Ultimately, Marner finds redemption and spiritual rebirth through his unselfish love for an abandoned child who mysteriously appears one day in his isolated cottage.
Somber, yet hopeful, Eliot's realistic depiction of an irretrievable past, tempered with the magical elements of myth and fairy tale, remains timeless in its understanding of human nature and has been beloved for generations."   – 4 1/2 Stars – 208 Pages – Amazon
 1861 – Great Expectations – Charles Dickens
"Great Expectations is Charles Dickens's thirteenth novel. It is his second novel, after David Copperfield, to be fully narrated in the first person. Great Expectations is a bildungsroman, or a coming-of-age novel, and it is a classic work of Victorian literature. It depicts the growth and personal development of an orphan named Pip. The novel was first published in serial form in Dickens's weekly periodical All the Year Round, from 1 December 1860 to August 1861. In October 1861, Chapman and Hall published the novel in three volumes. Dickens originally intended Great Expectations to be twice as long, but constraints imposed by the management of All the Year Round limited the novel's length. The novel is collected and dense, with a conciseness unusual for Dickens. According to G. K. Chesterton, Dickens penned Great Expectations in "the afternoon of [his] life and fame." It was the penultimate novel Dickens completed, preceding Our Mutual Friend. It is set among the marshes of Kent and in London in the early to mid-1800s. The novel contains some of Dickens most memorable scenes, including its opening, in a graveyard, when the young orphan Pip is accosted by the escaped convict, Abel Magwitch. Great Expectations is a graphic book, full of extreme imagery, poverty, prison ships ("the hulks"), barriers and chains, and fights to the death."  – 4 1/2 Stars – 284 Pages – Amazon
 1864 – Journey to the Center of the Earth – Jules Verne
"What a stunning discovery: an old, coded note that actually contains directions for reaching the Earth's very core! And once he finds it, renowned geologist Professor Liedenbrock can't resist setting out with his 16-year-old nephew to go where only one man has gone before. Jules Verne takes young readers on one of the most incredible journeys ever imagined, from Iceland's frozen tundra far down into fantastic underground prehistoric worlds and back up again through the fires of an erupting volcano."  – 4 1/2 Stars – 256 Pages – Amazon
 1868 – Little Women by Louisa May Alcott
"Little Women is a novel by American author Louisa May Alcott (1832–1888), which was originally published in two volumes in 1868 and 1869. Alcott wrote the books rapidly over several months at the request of her publisher. The novel follows the lives of four sisters—Meg, Jo, Beth, and Amy March—detailing their passage from childhood to womanhood, and is loosely based on the author and her three sisters. Little Women was an immediate commercial and critical success, and readers demanded to know more about the characters." – 4 1/2 Stars – 280  Pages  – Amazon
 1870 – Middlemarch by George Eliot
"George Eliot's novel, Middlemarch: A Study of Provincial Life, explores a fictional nineteenth-century Midlands town in the midst of modern changes. The proposed Reform Bill promises political change; the building of railroads alters both the physical and cultural landscape; new scientific approaches to medicine incite public division; and scandal lurks behind respectability. The quiet drama of ordinary lives and flawed choices are played out in the complexly portrayed central characters of the novel—the idealistic Dorothea Brooke; the ambitious Dr. Lydgate; the spendthrift Fred Vincy; and the steadfast Mary Garth." – 4 1/2 Stars – 880  Pages  – Amazon
 1876 – The Adventures of Tom Sawyer – Mark Twain
"The classic, in all its glory – though what many forget is how well this tale of American boyhood holds up even after nearly 150 years. Tom Sawyer, his best friend Huck Finn, his would-be girlfriend Becky Thatcher, and his aunt Polly teach and learn about life, death, race and painting fences in a "typical" 19th century Midwestern town that bears a striking resemblance to Twain's hometown of Hannibal, Missouri. On one level, this is the prototypical tale of one boy's innocence and how he lost it, but it's also a profound evocation of the national character that Twain, an odd combination of independent thinker and moralist, clearly thought needed some analyzing."  – 4 1/2 Stars – 246 Pages  – Amazon
 1877 – Black Beauty – Anna Sewell
"Originally published in 1877, Black Beauty is the "autobiography" of a horse, chronicling a his life experience at the hands of his owners. Some are cruel, with no empathy, while others are kind and gentle. Each experience in Black Beauty's life teaches the reader a lesson aout kindness, compassion, and respect. With illustrations by Cecil Aldin, this beautiful, vibrant clothbound hardcover is unabridged and makes a great addition to every child's library." – 4 1/2 Stars – 256 Pages  – Amazon
 1878 – The Return of the Native – Thomas Hardy
"Tempestuous Eustacia Vye passes her days dreaming of passionate love and the escape it may bring from the small community of Egdon Heath.  Hearing that Clym Yeobright is to return from Paris, she sets her heart on marrying him, believing that through him she can leave rural life and find fulfilment elsewhere. But she is to be disappointed, for Clym has dreams of his own, and they have little in common with Eustacia's. Their unhappy marriage causes havoc in the lives of those close to them, in particular Damon Wildeve, Eustacia's former lover, Clym's mothe"r and his cousin Thomasin. The Return of the Native illustrates the tragic potential of romantic illusion and how its protagonists fail to recognize their opportunities to control their own destinies." – 4 1/2 Stars – 496 Pages  – Amazon
 1881 – Heidi – Johanna Spyri
"Heidi is a work of fiction written in 1880 by Swiss author Johanna Spyri, originally published in two parts as Heidi's years of learning and travel (German: Heidis Lehr- und Wanderjahre) and Heidi makes use of what she has learned. It is a novel about the events in the life of a young girl in her grandfather's care, in the Swiss Alps. It was written as a book "for children and those who love children." Heidi is one of the best-selling books ever written and is among the best-known works of Swiss literature."  – 4 1/2 Stars – 158 Pages  – Amazon
 1883 – Treasure Island – Robert Louis Stevenson
"One of the most enduringly popular adventure tales, Treasure Island began in 1881 as a serialized adventure entitled "The Sea-Cook" in the periodical Young Folks. Completed during a stay at Davos, Switzerland, where Stevenson had gone for his health, it was published in 1883 in the form we know today.
Set in the eighteenth century, Treasure Island spins a heady tale of piracy, a mysterious treasure map, and a host of sinister characters charged with diabolical intentions. Seen through the eyes of Jim Hawkins, the cabin boy of the Hispaniola, the action-packed adventure tells of a perilous sea journey across the Spanish Main, a mutiny  led by the infamous Long John Silver, and a lethal scramble for buried treasure on an exotic isle.
Rich in atmosphere and character, Treasure Island continues to mesmerize readers with its perceptive views of the changing nature of human motives." –  4 1/2 Stars – 160 Pages
 1884 – The Adventures of  Huckleberry Finn – Mark Twain 
"Referring to Adventures of Huckleberry Finn, H. L. Mencken noted that his discovery of this classic American novel was "the most stupendous event of my whole life"; Ernest Hemingway declared that "all modern American literature stems from this one book," while T. S. Eliot called Huck "one of the permanent symbolic figures of fiction, not unworthy to take a place with Ulysses, Faust, Don Quixote, Don Juan, Hamlet."
The novel's preeminence derives from its wonderfully imaginative re-creation of boyhood adventures along the Mississippi River, its inspired characterization, the author's remarkable ear for dialogue, and the book's understated development of serious underlying themes: "natural" man versus "civilized" society, the evils of slavery, the innate value and dignity of human beings, and other topics. Most of all, Huckleberry Finn is a wonderful story, filled with high adventure and unforgettable characters." –  4 1/2 Stars – 224 Pages
 1885 – King Solomon's Mines – H. Rider Haggard
'It is far. But there is no journey upon this earth that a man may not make if he sets his heart to it.' Adventurer Allan Quatermain leads an expedition into the heart of Africa in search both of lost explorers and of the legendary treasure of the mythical King Solomon. Death and danger are constant companions for Quatermain's party in H Rider Haggard's classic adventure novel."  – 4 1/2 Stars – 192  Pages  – Amazon
 1887 – A Study in Scarlet – Sir Arthur Conan Doyle
"A Study in Scarlet is a detective mystery novel written by Sir Arthur Conan Doyle, introducing his new characters, "consulting detective" Sherlock Holmes and his friend and chronicler, Dr. John Watson, who later became two of the most famous characters in literature. Conan Doyle wrote the story in 1886, and it was published the following year. The book's title derives from a speech given by Holmes to Doctor Watson on the nature of his work, in which he describes the story's murder investigation as his "study in scarlet": "There's the scarlet thread of murder running through the colourless skein of life, and our duty is to unravel it, and isolate it, and expose every inch of it."  – 4 1/2 Stars – 114  Pages  – Amazon
 1890 – The Picture of Dorian Gray – Oscar Wilde
"In this celebrated work, his only novel, Wilde forged a devastating portrait of the effects of evil and debauchery on a young aesthete in late-19th-century England. Combining elements of the Gothic horror novel and decadent French fiction, the book centers on a striking premise: As Dorian Gray sinks into a life of crime and gross sensuality, his body retains perfect youth and vigor while his recently painted portrait grows day by day into a hideous record of evil, which he must keep hidden from the world. For over a century, this mesmerizing tale of horror and suspense has enjoyed wide popularity. It ranks as one of Wilde's most important creations and among the classic achievements of its kind." – 4 1/2 Stars – 176  Pages  – Amazon
 1891 – Tess of the D'Urbervilles – Thomas Hardy
"When Tess Durbeyfield is driven by family poverty to claim kinship with the wealthy D'Urbervilles and seek a portion of their family fortune, meeting her 'cousin' Alec proves to be her downfall. A very different man, Angel Clare, seems to offer her love and salvation, but Tess must choose whether to reveal her past or remain silent in the hope of a peaceful future. With its sensitive depiction of the wronged Tess and powerful criticism of social convention, Tess of the D'Urbervilles, subtitled "A Pure Woman," is one of the most moving and poetic of Hardy's novels."  –  4 Stars – 592  Pages Amazon
 1894 – Jungle Book – Rudyard Kipling
"The Jungle Book (1894) is a collection of stories written by Rudyard Kipling.The tales in the book (and also those in The Second Jungle Book which followed in 1895, and which includes five further stories about Mowgli) are fables, using animals in an anthropomorphic manner to give moral lessons. The verses of The Law of the Jungle, for example, lay down rules for the safety of individuals, families and communities. Kipling put in them nearly everything he knew or "heard or dreamed about the Indian jungle." The Hound of the Baskervilles is the third of the four crime novels written by Sir Arthur Conan Doyle featuring the detective Sherlock Holmes. Originally serialised in The Strand Magazine from August 1901 to April 1902, it is set largely on Dartmoor in Devon in England's West Country and tells the story of an attempted murder inspired by the legend of a fearsome, diabolical hound of supernatural origin. Sherlock Holmes and his companion Dr. Watson investigate the case. This was the first appearance of Holmes since his intended death in "The Final Problem", and the success of The Hound of the Baskervilles led to the character's eventual revival.
 1895 – The Time Machine – H. G. Wells
"The Time Machine is a science fiction novel by H. G. Wells, published in 1895. Wells is generally credited with the popularization of the concept of time travel by using a vehicle that allows an operator to travel purposefully and selectively. The term "time machine", coined by Wells, is now universally used to refer to such a vehicle. This work is an early example of the Dying Earth subgenre. The portion of the novel that sees the Time Traveller in a distant future where the sun is huge and red also places The Time Machine within the realm of Eschatology; that is the study of the end times, the end of the world, and the ultimate destiny of mankind. The Time Machine has since been adapted into two feature films of the same name, as well as two television versions, and a large number of comic book adaptations. It has also indirectly inspired many more works of fiction in many media."  – 4 1/2 Stars – 192  Pages  – Amazon
 1897 – Dracula – Bram Stoker
"During a business visit to Count Dracula's castle in Transylvania, a young English solicitor finds himself at the center of a series of horrifying incidents. Jonathan Harker is attacked by three phantom women, observes the Count's transformation from human to bat form, and discovers puncture wounds on his own neck that seem to have been made by teeth. Harker returns home upon his escape from Dracula's grim fortress, but a friend's strange malady — involving sleepwalking, inexplicable blood loss, and mysterious throat wounds — initiates a frantic vampire hunt. The popularity of Bram Stoker's 1897 horror romance is as deathless as any vampire.  Its supernatural appeal has spawned a host of film and stage adaptations, and more than a century after its initial publication, it continues to hold readers spellbound." – 4 1/2 Stars – 336 Pages – Amazon
 1899 – Heart of Darkness – Joseph Conrad
"Heart of Darkness (1899) is a short novel by Polish novelist Joseph Conrad, written as a frame narrative, about Charles Marlow's experience as an ivory transporter down the Congo River in Central Africa. The river is "a mighty big river, that you could see on the map, resembling an immense snake uncoiled, with its head in the sea, its body at rest curving afar over a vast country, and its tail lost in the depths of the land". In the course of his travel in central Africa, Marlow becomes obsessed with Mr. Kurtz. The story is a complex exploration of the attitudes people hold on what constitutes a barbarian versus a civilized society and the attitudes on colonialism and racism that were part and parcel of European imperialism. Originally published as a three-part serial story, in Blackwood's Magazine, the novella Heart of Darkness has been variously published and translated into many languages. In 1998, the Modern Library ranked Heart of Darkness as the sixty-seventh of the hundred best novels in English of the twentieth century." – 4  Stars – 78 Pages  – Amazon
 1901 – Kim – Rudyard Kipling
"This novel tells the story of Kimball O' Hara (Kim), who is the orphaned son of a soldier in the Irish regiment stationed in India during the British Raj. It describes Kim's life and adventures from street vagabond, to his adoption by his father's regiment and recruitment into espionage." – 4  Stars – 256 Pages  – Amazon
 1902 – The Hound of the Baskervilles – Sir Arthur Conan Doyle
"The Hound of the Baskervilles is the third of the four crime novels written by Sir Arthur Conan Doyle featuring the detective Sherlock Holmes. Originally serialised in The Strand Magazine from August 1901 to April 1902, it is set largely on Dartmoor in Devon in England's West Country and tells the story of an attempted murder inspired by the legend of a fearsome, diabolical hound of supernatural origin. Sherlock Holmes and his companion Dr. Watson investigate the case. This was the first appearance of Holmes since his intended death in "The Final Problem", and the success of The Hound of the Baskervilles led to the character's eventual revival."   – 4 1/2 Stars – 112  Pages  – Amazon
 1904 – Sea Wolf – Jack London
"The Sea-Wolf is a 1904 psychological adventure novel by American novelist Jack London. The book's protagonist, Humphrey van Weyden, is a literary critic who is a survivor of an ocean collision and who comes under the dominance of Wolf Larsen, the powerful and amoral sea captain who rescues him. Its first printing of forty thousand copies was immediately sold out before publication on the strength of London's previous The Call of the Wild. Ambrose Bierce wrote, "The great thing—and it is among the greatest of things—is that tremendous creation, Wolf Larsen… the hewing out and setting up of such a figure is enough for a man to do in one lifetime… The love element, with its absurd suppressions, and impossible proprieties, is awful." – 4 1/2 Stars –   218 Pages – Amazon
 1903 – The Call of the Wild – Jack London
"The Call of the Wild is a novel by Jack London published in 1903. The story is set in the Yukon during the 1890s Klondike Gold Rush—a period when strong sled dogs were in high demand. The novel's central character is a dog named Buck, a domesticated dog living at a ranch in the Santa Clara valley of California as the story opens. Stolen from his home and sold into the brutal existence of an Alaskan sled dog, he reverts to atavistic traits. Buck is forced to adjust to, and survive, cruel treatments and fight to dominate other dogs in a harsh climate. Eventually he sheds the veneer of civilization, relying on primordial instincts and lessons he learns, to emerge as a leader in the wild. London lived for most of a year in the Yukon collecting material for the book. The story was serialized in the Saturday Evening Post in the summer of 1903; a month later it was released in book form. The novel's great popularity and success made a reputation for London. Much of its appeal derives from the simplicity with which London presents the themes in an almost mythical form. As early as 1908 the story was adapted to film and it has since seen several more cinematic adaptations."  – 4 1/2 Stars –   68 Pages – Amazon
 1905 – The Scarlet Pimpernel – Baroness Emma Orczy
"The year is 1792. The French Revolution, driven to excess by its own triumph, has turned into a reign of terror. Daily, tumbrels bearing new victims to the guillotine roll over the cobbled streets of Paris.… Thus the stage is set for one of the most enthralling novels of historical adventure ever written.
The mysterious figure known as the Scarlet Pimpernel, sworn to rescue helpless men, women, and children from their doom; his implacable foe, the French agent Chauvelin, relentlessly hunting him down; and lovely Marguerite Blakeney, a beautiful French exile married to an English lord and caught in a terrible conflict of loyalties—all play their parts in a suspenseful tale that ranges from the squalid slums of Paris to the aristocratic salons of London, from intrigue on a great English country estate to the final denouement on the cliffs of the French coast.
There have been many imitations of The Scarlet Pimpernel, but none has ever equaled its superb sense of color and drama and its irresistible gift of wonderfully romantic escape." – 4 1/2 Stars –   288 Pages – Amazon
 1906 – The Jungle – Upton Sinclair
"The Jungle is a 1906 novel written by the American journalist and novelist Upton Sinclair (1878–1968). Sinclair wrote the novel to portray the lives of immigrants in the United States in Chicago and similar industrialized cities. Many readers were most concerned with his exposure of health violations and unsanitary practices in the American meatpacking industry during the early 20th century, based on an investigation he did for a socialist newspaper. The book depicts working class poverty, the lack of social supports, harsh and unpleasant living and working conditions, and a hopelessness among many workers. These elements are contrasted with the deeply rooted corruption of people in power. A review by the writer Jack London called it, "the Uncle Tom's Cabin of wage slavery." Sinclair was considered a muckraker, or journalist who exposed corruption in government and business. He first published the novel in serial form in 1905 in the Socialist newspaper, Appeal to Reason, between February 25, 1905, and November 4, 1905. In 1904, Sinclair had spent seven weeks gathering information while working incognito in the meatpacking plants of the Chicago stockyards for the newspaper. It was published as a book on February 26, 1906 by Doubleday and in a subscribers' edition."  – 4 Stars – 250 Pages – Amazon
 1908 – Wind in the Willows – Kenneth Grahame
"For more than a century, The Wind in the Willows and its endearing protagonists–Mole, Mr. Toad, Badger, and Ratty–have enchanted children of all ages. Whether the four friends are setting forth on an exciting adventure, engaging in a comic caper, or simply relaxing by the River Thames, their stories are among the most charming in all English literature."  – 4 1/2 Stars –   104 Pages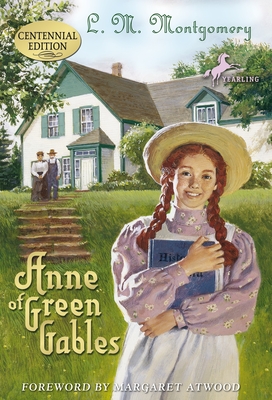 1908 – Anne of Green Gables – L. M. Montgomery
"Anne of Green Gables (1908) is a bestselling novel by Canadian author Lucy Maud Montgomery; Illustrated by M. A. and W. A. Claus. Written as fiction for readers of all ages, since the mid-twentieth century, the literary classic has been considered a children's novel. It recounts the adventures of Anne Shirley, a young orphan girl sent to a middle-aged brother and sister who have a farm on Prince Edward Island, and who had intended to adopt a boy to help them. The novel recounts how Anne makes her way with the Cuthberts, in school and the town. Since publication, Anne of Green Gables has sold more than 50 million copies which is a whole lot considering it was written about a redhead! It has been translated into 20 languages. Numerous sequels were written by Montgomery, and since her death, another sequel has been published, as well as an authorized prequel. The original book is taught to students around the world." – 4 1/2 Stars – 260  Pages  – Amazon
 1911 – The Secret Garden – Frances Hodgson Burnett
"The Secret Garden is a novel by Frances Hodgson Burnett. It was initially published in serial format starting in the autumn of 1910, and was first published in its entirety in 1911. It is now one of Burnett's most popular novels, and is considered to be a classic of English children's literature." –  4 1/2 Stars –  146 Pages
 1911 – Peter Pan – James M. Barrie
"Peter Pan is a character created by Scottish novelist and playwright J. M. Barrie. A mischievous boy who can fly and never grows up, Peter Pan spends his never-ending childhood adventuring on the small island of Neverland as the leader of his gang, the Lost Boys, interacting with mermaids, Native Americans, fairies, pirates, and occasionally ordinary children from the world outside of Neverland."  –  4 1/2 Stars –   Pages
 1913 – O Pioneers – Willa Cather
"Cather's sentimental and somewhat controversial novel tells the story of the Bergsons, a family of Swedish pioneers that settles for life in the American prairie. While Alexandra, the family matriarch, is able to turn the family farm into a financial success, her brother Emil must grapple with the tragedy of solace and forbidden love. A novel surprisingly ahead of its time, this proto-feminist work touches upon a wide range of themes, including love, marriage, temptation, and isolation." – 4 1/2 Stars – 170  Pages
 1915 – The Song of the Lark – Willa Cather
"The Song of the Lark" is the story of Thea Kronborg, an ambitious young heroine, who leaves her home to go fulfill her dream of becoming a famous opera star. As is typical with much of Cather's work, "The Song of the Lark" is a portrayal of an independent-minded woman with a strong work ethic who will not allow anything or anyone to get in the way of her own personal achievement." – 4 Stars – 236  Pages – Amazon
 1916 – Portrait of the Artist As a Young Man – James Joyce
"A Portrait of the Artist as a Young Man is the first novel of Irish writer James Joyce. A Künstlerroman in a modernist style, it traces the intellectual and religio-philosophical awakening of young Stephen Dedalus, a fictional alter ego of Joyce and an allusion to Daedalus, the consummate craftsman of Greek mythology." – 4 Stars – 384  Pages – Amazon
 1918 – My Antonia – Willa Cather
My Ántonia is a novel published in 1918 by American writer Willa Cather, considered one of her best works. Ántonia tells the stories of several immigrant families who move out to rural Nebraska to start new lives in America, with a particular focus on a Bohemian family, the Shimerdas, whose eldest daughter is named Ántonia. It is the final book of her "prairie trilogy" of novels, preceded by O Pioneers! and The Song of the Lark." – 4 1/2 Stars – 144 Pages  – Amazon
 1925 – The Great Gatsby – F. Scott Fitzgerald
"The Great Gatsby, F. Scott Fitzgerald's third book, stands as the supreme achievement of his career. This exemplary novel of the Jazz Age has been acclaimed by generations of readers. The story of the fabulously wealthy Jay Gatsby and his love for the beautiful Daisy Buchanan, of lavish parties on Long Island at a time when The New York Times noted "gin was the national drink and sex the national obsession," it is an exquisitely crafted tale of America in the 1920s."  – 4 1/2 Stars – 180  Pages  –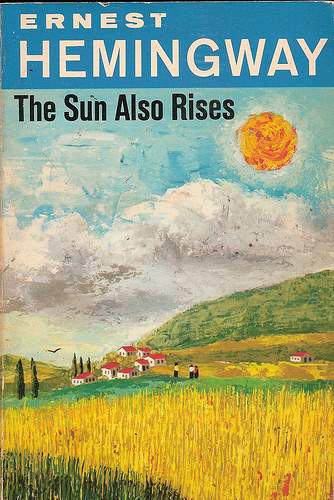 1926 – The Sun Also Rises – Ernest Hemingway
"The quintessential novel of the Lost Generation, The Sun Also Rises is one of Ernest Hemingway's masterpieces and a classic example of his spare but powerful writing style. A poignant look at the disillusionment and angst of the post-World War I generation, the novel introduces two of Hemingway's most unforgettable characters: Jake Barnes and Lady Brett Ashley. The story follows the flamboyant Brett and the hapless Jake as they journey from the wild nightlife of 1920s Paris .to the brutal bullfighting rings of Spain with a motley group of expatriates. It is an age of moral bankruptcy, spiritual dissolution, unrealized love, and vanishing illusions. First published in 1926, The Sun Also Rises helped to establish Hemingway as one of the greatest writers of the twentieth century." – 4 Stars – 251  Pages  – Amazon
 1926 – Winnie the Pooh – A. A. Milne
"Since 1926, Winnie-the-Pooh and his friends—Piglet, Owl, Tigger, and the ever doleful Eeyore—have endured as the unforgettable creations of A.A. Milne, who wrote this book for his son, Christopher Robin, and Ernest H. Shepard, who lovingly gave Pooh and his companions shape.
These characters and their stories are timeless treasures of childhood that continue to speak to all of us with the kind of freshness and heart that distinguishes true storytelling.
"Winnie-the-Pooh is a joy; full of solemn idiocies and the sort of jokes one weeps over helplessly, not even knowing why they are so funny, and with it all the real wit and tenderness which alone could create a priceless little masterpiece." Saturday Review, 1926 – 4 1/2 Stars – 176  Pages  – Amazon
 1927 – Death Comes for the Archbishop – Willa Cather
"Willa Cather's best known novel is an epic–almost mythic–story of a single human life lived simply in the silence of the southwestern desert. In 1851 Father Jean Marie Latour comes to serve as the Apostolic Vicar to New Mexico. What he finds is a vast territory of red hills and tortuous arroyos, American by law but Mexican and Indian in custom and belief. In the almost forty years that follow, Latour spreads his faith in the only way he knows–gently, all the while contending with an unforgiving landscape, derelict and sometimes openly rebellious priests, and his own loneliness. Out of these events, Cather gives us an indelible vision of life unfolding in a place where time itself seems suspended."  – 4 1/2 Stars – 297  Pages  – Amazon
 1927 – Elmer Gantry – Sinclair Lewis
"Possibly the best student of hypocrisy since Voltaire This portrait of a golden-tongued evangelist-who lives a life of hypocrisy, sensuality, and self-indulgence-is also the chronicle of a reign of vulgarity, which but for Lewis would have left no record of itself."  – 4 1/2 Stars – 496  Pages  – Amazon
 1929 – The Sound and the Fury – William Faulkner
""I give you the mausoleum of all hope and desire. . . . I give it to you not that you may remember time, but that you might forget it now and then for a moment and not spend all of your breath trying to conquer it. Because no battle is ever won he said. They are not even fought. The field only reveals to man his own folly and despair, and victory is an illusion of philosophers and fools." —from The Sound and the Fury
The Sound and the Fury is the tragedy of the Compson family, featuring some of the most memorable characters in literature: beautiful, rebellious Caddy; the manchild Benjy; haunted, neurotic Quentin; Jason, the brutal cynic; and Dilsey, their black servant. Their lives fragmented and harrowed by history and legacy, the character's voices and actions mesh to create what is arguably Faulkner's masterpiece and  one of the greatest novels of the twentieth century." – 4 Stars – 326  Pages – Amazon
 1931 – The Good Earth – Pearl S. Buck
"The novel takes in a Chinese society that is showing signs of modernization yet remains connected to ancient traditions and customs. Wang Lung is a poor young farmer in rural, turn-of-the-century China. He marries a 20-year-old slave named O-lan. The ups and downs of their lives is described." – 4 1/2 Stars – 260  Pages  – Amazon
 1932 – Brave New World – Aldous Huxley
"Aldous Huxley is the greatest 20th century writer in English." —Chicago Tribune
"Aldous Huxley is rightly considered a prophetic genius and one of the most important literary and philosophical voices of the 20th Century, and Brave New World is his masterpiece. From the author of The Doors of Perception, Island, and countless other works of fiction, non-fiction, philosophy, and poetry, comes this powerful work of speculative fiction that has enthralled and terrified readers for generations. Brave New World remains absolutely relevant to this day as both a cautionary dystopian tale in the vein of the George Orwell classic 1984, and as thought-provoking, thoroughly satisfying entertainment."  – 4 Stars – 288  Pages – Amazon
 1934 – Tender Is the Night – F. Scott Fitzgerald
"Published in 1934, Tender Is the Night was one of the most talked-about books of the year. "It's amazing how excellent much of it is," Ernest Hemingway said to Maxwell Perkins. "I will say now," John O'Hara wrote Fitzgerald, "Tender Is the Night is in the early stages of being my favorite book, even more than This Side of Paradise." And Archibald MacLeish exclaimed: "Great God, Scott…You are a fine writer. Believe it — not me."
Set on the French Riviera in the late 1920s, Tender Is the Night is the tragic romance of the young actress Rosemary Hoyt and the stylish American couple Dick and Nicole Diver. A brilliant young psychiatrist at the time of his marriage, Dick is both husband and doctor to Nicole, whose wealth goads him into a lifestyle not his own, and whose growing strength highlights Dick's harrowing demise.
A profound study of the romantic concept of character — lyrical, expansive, and hauntingly evocative — Tender Is the Night, Mabel Dodge Luhan remarked, raised F. Scott Fitzgerald to the heights of "a modern Orpheus." – 4 Stars – 320  Pages – Amazon
 1936 – Gone With the Wind – Margaret Mitchell
"Since its original publication in 1936, Gone With the Wind—winner of the Pulitzer Prize and one of the bestselling novels of all time—has been heralded by readers everywhere as The Great American Novel.
Widely considered The Great American Novel, and often remembered for its epic film version, Gone With the Wind explores the depth of human passions with an intensity as bold as its setting in the red hills of Georgia. A superb piece of storytelling, it vividly depicts the drama of the Civil War and Reconstruction.
This is the tale of Scarlett O'Hara, the spoiled, manipulative daughter of a wealthy plantation owner, who arrives at young womanhood just in time to see the Civil War forever change her way of life. A sweeping story of tangled passion and courage, in the pages of Gone With the Wind, Margaret Mitchell brings to life the unforgettable characters that have captured readers for over seventy years." – 5 Stars – 960  Pages – Amazon
 1936 – Out of Africa – Isak Dinesen
"In this book, the author of Seven Gothic Tales gives a true account of her life on her plantation in Kenya. She tells with classic simplicity of the ways of the country and the natives: of the beauty of the Ngong Hills and coffee trees in blossom: of her guests, from the Prince of Wales to Knudsen, the old charcoal burner, who visited her: of primitive festivals: of big game that were her near neighbors–lions, rhinos, elephants, zebras, buffaloes–and of Lulu, the little gazelle who came to live with her, unbelievably ladylike and beautiful."
"From 1914 to 1931, Danish aristocrat Baroness Karen Blixen owned and operated a coffee plantation in Kenya. After the plantation failed, she returned to Europe and began to write under the pen name Isak Dinesen. Out of Africa reads like a collection of stories in which she adheres to no strict chronology, gives no explanation of the facts of her life, and apologizes for nothing. First published in 1937, Out of Africa is not free of the colonial or racist attitudes of its time; yet, within that context, Isak Dinesen is an enlightened observer and participant as she describes the experience of British East Africa before World War II. She portrays in rich detail the vast land around her, alive with strange and wonderful human populations; the thrilling terror of a nocturnal lion hunt; a shooting accident among the Africans on her farm and its repercussions; raising and freeing an orphaned antelope fawn; getting to know the Africans and the colonial adventurers who found their way into her life. "If I know a song of Africa," she writes, "of the Giraffe, and the African new moon lying on her back, of the ploughs in the fields, and the sweaty faces of the coffee-pickers, does Africa know a song of me?" Out of Africa is that song." – 4 1/2 Stars – 416  Pages – Amazon
 1937 – Their Eyes Were Watching God – Zora Neale Hurston
"A deeply soulful novel that comprehends love and cruelty, and separates the big people from the small of heart, without ever losing sympathy for those unfortunates who don't know how to live properly." —Zadie Smith
One of the most important and enduring books of the twentieth century, Their Eyes Were Watching God brings to life a Southern love story with the wit and pathos found only in the writing of Zora Neale Hurston. Out of print for almost thirty years—due largely to initial audiences' rejection of its strong black female protagonist—Hurston's classic has since its 1978 reissue become perhaps the most widely read and highly acclaimed novel in the canon of African-American literature."  – 4 1/2 Stars – 219  Pages  – Amazon
 1937 [1993] The Buccaneers by Edith Wharton
"Set in the 1870s, the same period as Wharton's The Age of Innocence, The Buccaneers is about five wealthy American girls denied entry into New York Society because their parents' money is too new. At the suggestion of their clever governess, the girls sail to London, where they marry lords, earls, and dukes who find their beauty charming—and their wealth extremely useful.
After Wharton's death in 1937, The Christian Science Monitor said, "If it could have been completed, The Buccaneers would doubtless stand among the richest and most sophisticated of Wharton's novels." Now, with wit and imagination, Marion Mainwaring has finished the story [in 1993], taking her cue from Wharton's own synopsis. It is a novel any Wharton fan will celebrate and any romantic reader will love. This is the richly engaging story of Nan St. George and guy Thwarte, an American heiress and an English aristocrat, whose love breaks the rules of both their societies." –  4 Stars – 406  Pages Amazon
1937 – Of Mice and Men – John Steinbeck
"They are an unlikely pair: George is "small and quick and dark of face"; Lennie, a man of tremendous size, has the mind of a young child. Yet they have formed a "family," clinging together in the face of loneliness and alienation.
Laborers in California's dusty vegetable fields, they hustle work when they can, living a hand-to-mouth existence. For George and Lennie have a plan: to own an acre of land and a shack they can call their own. When they land jobs on a ranch in the Salinas Valley, the fulfillment of their dream seems to be within their grasp. But even George cannot guard Lennie from the provocations of a flirtatious woman, nor predict the consequences of Lennie's unswerving obedience to the things George taught him.
"A thriller, a gripping tale . . . that you will not set down until it is finished. Steinbeck has touched the quick." —The New York Times – 4 1/2 Stars – 112  Pages  – Amazon
 1938 – The Yearling – Patricia Reilly Giff
"No novel better epitomizes the love between a child and a pet than The Yearling. Young Jody adopts an orphaned fawn he calls Flag and makes it a part of his family and his best friend. But life in the Florida backwoods is harsh, and so, as his family fights off wolves, bears, and even alligators, and faces failure in their tenuous subsistence farming, Jody must finally part with his dear animal friend." –  4 1/2 Stars – 528 Pages  – Amazon
 1938 – Rebecca – Daphne Du Maurier
"…the reader is ushered into an isolated gray stone mansion on the windswept Cornish coast, as the second Mrs. Maxim de Winter recalls the chilling events that transpired as she began her new life as the young bride of a husband she barely knew. For in every corner of every room were phantoms of a time dead but not forgotten—a past devotedly preserved by the sinister housekeeper, Mrs. Danvers: a suite immaculate and untouched, clothing laid out and ready to be worn, but not by any of the great house's current occupants. With an eerie presentiment of evil tightening her heart, the second Mrs. de Winter walked in the shadow of her mysterious predecessor, determined to uncover the darkest secrets and shattering truths about Maxim's first wife—the late and hauntingly beautiful Rebecca."  – 4 1/2 Stars – 416 Pages  –
 1939 – The Grapes of Wrath – John Steinbeck
"First published in 1939, Steinbeck's Pulitzer Prize-winning epic of the Great Depression chronicles the Dust Bowl migration of the 1930s and tells the story of one Oklahoma farm family, the Joads—driven from their homestead and forced to travel west to the promised land of California. Out of their trials and their repeated collisions against the hard realities of an America divided into Haves and Have-Nots evolves a drama that is intensely human yet majestic in its scale and moral vision, elemental yet plainspoken, tragic but ultimately stirring in its human dignity. A portrait of the conflict between the powerful and the powerless, of one man's fierce reaction to injustice, and of one woman's stoical strength, the novel captures the horrors of the Great Depression and probes into the very nature of equality and justice in America. At once a naturalistic epic, captivity narrative, road novel, and transcendental gospel, Steinbeck's powerful landmark novel is perhaps the most American of American Classics." – 4 1/2 Stars – 455  Pages  – Amazon
 1939 – How Green Was My  Valley – Richard Llewellyn
"How Green Was My Valley is Richard Llewellyn's bestselling — and timeless — classic and the basis of a beloved film. As Huw Morgan is about to leave home forever, he reminisces about the golden days of his youth when South Wales still prospered, when coal dust had not yet blackened the valley. Drawn simply and lovingly, with a crisp Welsh humor, Llewellyn's characters fight, love, laugh and cry, creating an indelible portrait of a people." – 4 1/2 Stars – 495  Pages  – Amazon
 1939 – The Big Sleep – Raymond Chandler
"When a dying millionaire hires Philip Marlowe to handle the blackmailer of one of his two troublesome daughters, Marlowe finds himself involved with more than extortion. Kidnapping, pornography, seduction, and murder are just a few of the complications he gets caught up in.
"Chandler [writes] like a slumming angel and invest[s] the sun-blinded streets of Los Angelos with a romantic presence."–Ross Macdonald  – 4 1/2 Stars – 231  Pages  – Amazon
 1940 – For Whom the Bell Tolls – Ernest Hemingway
"In 1937 Ernest Hemingway traveled to Spain to cover the civil war there for the North American Newspaper Alliance. Three years later he completed the greatest novel to emerge from "the good fight," For Whom the Bell Tolls.
The story of Robert Jordan, a young American in the International Brigades attached to an antifascist guerilla unit in the mountains of Spain, it tells of loyalty and courage, love and defeat, and the tragic death of an ideal. In his portrayal of Jordan's love for the beautiful Maria and his superb account of El Sordo's last stand, in his brilliant travesty of La Pasionaria and his unwillingness to believe in blind faith, Hemingway surpasses his achievement in The Sun Also Rises and A Farewell to Arms to create a work at once rare and beautiful, strong and brutal, compassionate, moving, and wise. "If the function of a writer is to reveal reality," Maxwell Perkins wrote Hemingway after reading the manuscript, "no one ever so completely performed it." Greater in power, broader in scope, and more intensely emotional than any of the author's previous works, it stands as one of the best war novels of all time."  – 4 1/2 Stars – 480  Pages  – Amazon
 1943 – A Tree Grows in Brooklyn – Betty Smith
"The beloved American classic about a young girl's coming-of-age at the turn of the century, Betty Smith's A Tree Grows in Brooklyn is a poignant and moving tale filled with compassion and cruelty, laughter and heartache, crowded with life and people and incident. The story of young, sensitive, and idealistic Francie Nolan and her bittersweet formative years in the slums of Williamsburg has enchanted and inspired millions of readers for more than sixty years. By turns overwhelming, sublime, heartbreaking, and uplifting, the daily experiences of the unforgettable Nolans are raw with honesty and tenderly threaded with family connectedness — in a work of literary art that brilliantly captures a unique time and place as well as incredibly rich moments of universal experience." – 4 1/2 Stars –   528 Pages – Amazon
 1945 – The Glass Menagerie – Tennessee Williams
"No play in the modern theatre has so captured the imagination and heart of the American public as Tennessee Williams's The Glass Menagerie.
"Menagerie was Williams's first popular success and launched the brilliant, if somewhat controversial, career of our pre-eminent lyric playwright. Since its premiere in Chicago in 1944, with the legendary Laurette Taylor in the role of Amanda, the play has been the bravura piece for great actresses from Jessica Tandy to Joanne Woodward, and is studied and performed in classrooms and theatres around the world. …
"More than fifty years after telling his story of a family whose lives form a triangle of quiet desperation, Williams's mellifluous voice still resonates deeply and universally." – 4 1/2 Stars – 104  Pages  – Amazon
 1943 – The Little Prince – Antoine de Saint Exupéry
"Few stories are as widely read and as universally cherished by children and adults alike as The Little Prince. Richard Howard's translation of the beloved classic beautifully reflects Saint-Exupéry's unique and gifted style. Howard, an acclaimed poet and one of the preeminent translators of our time, has excelled in bringing the English text as close as possible to the French, in language, style, and most important, spirit. The artwork in this edition has been restored to match in detail and in color Saint-Exupéry's original artwork. Combining Richard Howard's translation with restored original art, this definitive English-language edition of The Little Prince will capture the hearts of readers of all ages." – 4 1/2 Stars – 96  Pages  – Amazon
 1946 – All the King's Men – Robert Penn Warren
"Winner of the Pulitzer Prize, this classic book is generally regarded as the finest novel ever written on American politics. It describes the career of Willie Stark, a back-country lawyer whose idealism is overcome by his lust for power." – 4 1/2 Stars – 656  Pages  – Amazon
 1948 – Cry, the Beloved Country – Alan Paton
"An Oprah Book Club selection, Cry, the Beloved Country, the most famous and important novel in South Africa's history, was an immediate worldwide bestseller in 1948. Alan Paton's impassioned novel about a black man's country under white man's law is a work of searing beauty.
Cry, the beloved country, for the unborn child that is the inheritor of our fear. Let him not love the earth too deeply. Let him not laugh too gladly when the water runs through his fingers, nor stand too silent when the setting sun makes red the veld with fire. Let him not be too moved when the birds of his land are singing, nor give too much of his heart to a mountain or valley. For fear will rob him of all if he gives too much.
The eminent literary critic Lewis Gannett wrote, "We have had many novels from statesmen and reformers, almost all bad; many novels from poets, almost all thin. In Alan Paton's Cry, the Beloved Country the statesman, the poet and the novelist meet in a unique harmony."
Cry, the Beloved Country is the deeply moving story of the Zulu pastor Stephen Kumalo and his son, Absalom, set against the background of a land and a people riven by racial injustice. Remarkable for its lyricism, unforgettable for character and incident, Cry, the Beloved Country is a classic work of love and hope, courage and endurance, born of the dignity of man."  – 4 1/2 Stars – 316 Pages  – Amazon
 1950 – The Lion, the Witch, and the Wardrobe – C.S. Lewis
"Four adventurous siblings—Peter, Susan, Edmund, and Lucy Pevensie—step through a wardrobe door and into the land of Narnia, a land frozen in eternal winter and enslaved by the power of the White Witch. But when almost all hope is lost, the return of the Great Lion, Aslan, signals a great change . . . and a great sacrifice.
Open the door and enter a new world! The Lion, the Witch and the Wardrobeis the second book in C. S. Lewis's classic fantasy series, which has been captivating readers of all ages with a magical land and unforgettable characters for over sixty years. This is a stand-alone read, but if you would like to discover more about Narnia, pick up The Horse and His Boy, the third book in The Chronicles of Narnia."  – 4 1/2 Stars – 208  Pages  – Amazon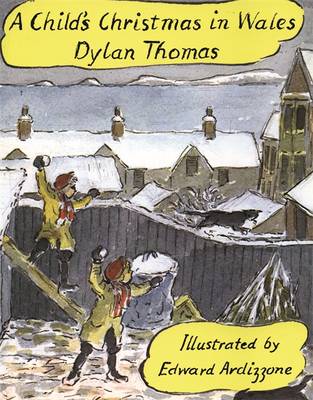 1952 – A Child's Christmas in Wales – Dylan Thomas
"This gem of lyric prose has enchanted both young and old for over half a century and is now a modern classic. Dylan Thomas (1914–1953), one of the greatest poets and storytellers of the twentieth century, captures a child's-eye view and an adult's fond memories of a magical time of presents, aunts and uncles, the frozen sea, and in the best of circumstances, newly fallen snow." – 4 1/2 Stars – 48  Pages  – Amazon
 1953 – Fahrenheit 451 – Ray Bradbury
"Ray Bradbury's internationally acclaimed novel Fahrenheit 451 is a masterwork of twentieth-century literature set in a bleak, dystopian future.
Guy Montag is a fireman. In his world, where television rules and literature is on the brink of extinction, firemen start fires rather than put them out. His job is to destroy the most illegal of commodities, the printed book, along with the houses in which they are hidden.
Montag never questions the destruction and ruin his actions produce, returning each day to his bland life and wife, Mildred, who spends all day with her television "family." But then he meets an eccentric young neighbor, Clarisse, who introduces him to a past where people didn't live in fear and to a present where one sees the world through the ideas in books instead of the mindless chatter of television.
When Mildred attempts suicide and Clarisse suddenly disappears, Montag begins to question everything he has ever known. He starts hiding books in his home, and when his pilfering is discovered, the fireman has to run for his life."  – 4 1/2 Stars – 249  Pages  – Amazon
1954 – Lord of the Flies – William Golding
"Lord of the Flies remains as provocative today as when it was first published in 1954, igniting passionate debate with its startling, brutal portrait of human nature. Th"ough critically acclaimed, it was largely ignored upon its initial publication. Yet soon it became a cult favorite among both students and literary critics who compared it to J.D. Salinger's The Catcher in the Rye in its influence on modern thought and literature." – 4  Stars – 208  Pages  – Amazon
 1951 – The Grass Harp – Truman Capote
"Set on the outskirts of a small Southern town, The Grass Harp tells the story of three endearing misfits—an orphaned boy and two whimsical old ladies—who one day take up residence in a tree house. As they pass sweet yet hazardous hours in a china tree, The Grass Harp manages to convey all the pleasures and responsibilities of freedom. But most of all it teaches us about the sacredness of love, "that love is a chain of love, as nature is a chain of life." –  4 1/2 Stars – Pages  – Amazon
 1955 – The Quiet American – Graham Greene
Graham Greene's classic exploration of love, innocence, and morality in Vietnam
"I never knew a man who had better motives for all the trouble he caused," Graham Greene's narrator Fowler remarks of Alden Pyle, the eponymous "Quiet American" of what is perhaps the most controversial novel of his career. Pyle is the brash young idealist sent out by Washington on a mysterious mission to Saigon, where the French Army struggles against the Vietminh guerrillas.
As young Pyle's well-intentioned policies blunder into bloodshed, Fowler, a seasoned and cynical British reporter, finds it impossible to stand safely aside as an observer. But Fowler's motives for intervening are suspect, both to the police and himself, for Pyle has stolen Fowler's beautiful Vietnamese mistress.
Originally published in 1956 and twice adapted to film, The Quiet American remains a terrifying and prescient portrait of innocence at large." –  4 1/2 Stars – 180  Pages  – Amazon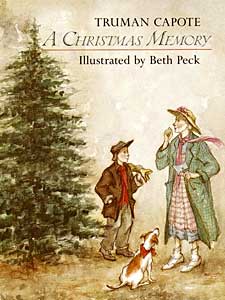 1956 – A Christmas Memory – Truman Capote
"     The classic story of Truman Capote's childhood Christmas ritual…. Originally published in 1956, this is the story from Capote's childhood of lovingly making fruitcakes from scratch at Christmas-time with his elderly cousin, and has stood the test of time to become known as an American holiday classic." 4 1/2 Stars – 48  Pages  – Amazon
 1956 – The Nun's Story – Katherine Hulme
"The Nun's Story is a 1956 novel by Kathryn Hulme. The book was a Book of the Month selection and reached #1 on the New York Times best-seller list.
Hulme wrote the book based partly upon the experiences of her friend, Marie Louise Habets of the Sisters of Charity of Jesus and Mary, a Belgian nurse and an ex-nun whom she met while working with refugees in post-war Europe. The author sponsored the former nun's immigration to the United States, and later converted to Catholicism.[1] It is often erroneously stated that the book was based upon Hulme's own experiences.
The lead character of the book, Sister Luke (pre-convent name Gabrielle Van Der Mal), finds her faith tested in Africa where she finds herself at odds with headstrong Dr. Fortunati, operator of a remote Congo hospital, with whom she gradually builds respect, and again during World War II, when she is ordered not to take sides. Ultimately, Sister Luke is forced to decide whether to remain in the convent or return to the outside world.
Gabrielle/Sister Luke is stretched between her desire to be faithful to the rule of her congregation and her desire to be a nurse. As a nun she must remove all vestiges of "Gabrielle Van Der Mal" and sublimate herself into the devoted bride of Christ. " Wikipedia  –  4 1/2 Stars – 399 Pages
 1956 – Old Yeller – Fred Gipson
"When a novel like Huckleberry Finn, or The Yearling, comes along it defies customary adjectives because of the intensity of the respouse it evokes in the reader. Such a book, we submit, is Old Yeller; to read this eloquently simple story of a boy and his dog in the Texas hill country is an unforgettable and deeply moving experience." –  4 1/2 Stars – 144 Pages
 1958 – The Witch of Blackbird Pond – Elizabeth George Speare
"Sixteen-year-old Kit Tyler is marked by suspicion and disapproval from the moment she arrives on the unfamiliar shores of colonial Connecticut in 1687. Alone and desperate, she has been forced to leave her beloved home on the island of Barbados and join a family she has never met. Torn between her quest for belonging and her desire to be true to herself, Kit struggles to survive in a hostile place. Just when it seems she must give up, she finds a kindred spirit. But Kit's friendship with Hannah Tupper, believed by the colonists to be a witch, proves more taboo than she could have imagined and ultimately forces Kit to choose between her heart and her duty.
Elizabeth George Speare won the 1959 Newbery Medal for this portrayal of a heroine whom readers will admire for her unwavering sense of truth as well as her infinite capacity to love."  –  4 1/2 Stars – 272 Pages  – Amazon
 1958 – Exodus – Leon Uris
"Exodus is an international publishing phenom"enon–the towering novel of the twentieth century's most dramatic geopolitical event.  Leon Uris magnificently portrays the birth of a new nation in the midst of enemies–the beginning of an earthshaking struggle for power.  Here is the tale that swept the world with its fury: the story of an American nurse, an Israeli freedom fighter caught up in a glorious, heartbreaking, triumphant era.  Here is Exodus –one of the great best-selling novels of all time." –  4 1/2 Stars – 608 Pages  – Amazon
 1959 – Hawaii – James Michener
"Hawaii is a novel by James Michener. Written in episodic format like many of Michener's works, the book narrates the story of the original Hawaiians who sailed to the islands from Bora Bora, the early American missionaries (in this case, Calvinist missionaries) and merchants, and the Chinese and Japanese immigrants who traveled to work and seek their fortunes in Hawaii.[1] The story begins with the creation of the islands themselves at the dawn of time and ends in the mid-1950s. Each section explores the experiences of different groups of arrivals. The point of view changes with each chapter, although as the novel nears its end, these points-of-view change and coalesce rapidly culminating with the "Golden Man", who Michener describes as racially and culturally the result of the millennia of immigration to the islands.[citation needed]
The novel was published in 1959, the same year Hawaii became the 50th U.S. state. The book has been translated into 32 languages.[2]
The historical correctness of the novel is high, although the narrative about the early Polynesian inhabitants is based more on folklore than anthropological and archaeological sources." Wikipedia  –  4 1/2 Stars – 937 Pages  – Amazon
 1960 – To Kill A Mockingbird – Harper Lee
"The unforgettable novel of a childhood in a sleepy Southern town and the crisis of conscience that rocked it, To Kill A Mockingbird became both an instant bestseller and a critical success when it was first published in 1960. It went on to win the Pulitzer Prize in 1961 and was later made into an Academy Award-winning film, also a classic.
Compassionate, dramatic, and deeply moving, To Kill A Mockingbird takes readers to the roots of human behavior – to innocence and experience, kindness and cruelty, love and hatred, humor and pathos. Now with over 18 million copies in print and translated into forty languages, this regional story by a young Alabama woman claims universal appeal. Harper Lee always considered her book to be a simple love story. Today it is regarded as a masterpiece of American literature."  – 4 1/2 Stars – 384  Pages  – Amazon
 1961 – Where the Red Fern Grows – Wilson Rawls
"For fans of Old Yeller and Shiloh, Where the Red Fern Grows is a beloved classic that captures the powerful bond between man and man's best friend. This edition also includes a special note to readers from Newbery Medal winner and Printz Honor winner Clare Vanderpool.
" Billy has long dreamt of owning not one, but two, dogs. So when he's finally able to save up enough money for two pups to call his own—Old Dan and Little Ann—he's ecstatic. It doesn't matter that times are tough; together they'll roam the hills of the Ozarks.
Soon Billy and his hounds become the finest hunting team in the valley. Stories of their great achievements spread throughout the region, and the combination of Old Dan's brawn, Little Ann's brains, and Billy's sheer will seems unbeatable. But tragedy awaits these determined hunters—now friends—and Billy learns that hope can grow out of despair, and that the seeds of the future can come from the scars of the past." – 4 1/2 Stars – 304  Pages  – Amazon
 1962 – A Wrinkle in Time – Madeline L'Engle
"It was a dark and stormy night; Meg Murry, her small brother Charles Wallace, and her mother had come down to the kitchen for a midnight snack when they were upset by the arrival of a most disturbing stranger.
"Wild nights are my glory," the unearthly stranger told them. "I just got caught in a downdraft and blown off course. Let me sit down for a moment, and then I'll be on my way. Speaking of ways, by the way, there is such a thing as a tesseract."
A tesseract (in case the reader doesn't know) is a wrinkle in time. To tell more would rob the reader of the enjoyment of Miss L'Engle's unusual book. A Wrinkle in Time, winner of the Newbery Medal in 1963, is the story of the adventures in space and time of Meg, Charles Wallace, and Calvin O'Keefe (athlete, student, and one of the most popular boys in high school). They are in search of Meg's father, a scientist who disappeared while engaged in secret work for the government on the tesseract problem.
A Wrinkle in Time is the winner of the 1963 Newbery Medal." – 4 1/2 Stars – 256  Pages  – Amazon
 1962 – Something Wicked This Way Comes – Ray Bradbury
"The carnival rolls in sometime after midnight, ushering in Halloween a week early. The shrill siren song of a calliope beckons to all with a seductive promise of dreams and youth regained. In this season of dying, Cooger & Dark's Pandemonium Shadow Show has come to Green Town, Illinois, to destroy every life touched by its strange and sinister mystery. And two boys will discover the secret of its smoke, mazes, and mirrors; two friends who will soon know all too well the heavy cost of wishes. . .and the stuff of nightmare.
Few American novels written this century have endured in the heart and memory as has Ray Bradbury's unparalleled literary classic SOMETHING WICKED THIS WAY COMES. For those who still dream and remember, for those yet to experience the hypnotic power of its dark poetry, step inside. The show is about to begin.The carnival rolls in sometime after midnight, ushering in Halloween a week early. The shrill siren song of a calliope beckons to all with a seductive promise of dreams and youth regained. In this season of dying, Cooger & Dark's Pandemonium Shadow Show has come to Green Town, Illinois, to destroy every life touched by its strange and sinister mystery. And two boys will discover the secret of its smoke, mazes, and mirrors; two friends who will soon know all too well the heavy cost of wishes. . .and the stuff of nightmare."- 4 Stars – 297  Pages  – Amazon
 1962 – The Reivers – William Faulkner
"This grand misadventure is the story of three unlikely thieves, or reivers: 11-year-old Lucius Priest and two of his family's retainers. In 1905, these three set out from Mississippi for Memphis in a stolen motorcar. The astonishing and complicated results reveal Faulkner as a master of the picaresque." –  4 Stars – 320 Pages – Amazon
 1964 – A Moveable Feast – Ernest Hemingway – Published Posthumously
About Hemingway's Marriage to His First Wife Hadley
"Published posthumously in 1964, A Moveable Feast remains one of Ernest Hemingway's most enduring works. Since Hemingway's personal papers were released in 1979, scholars have examined the changes made to the text before publication. Now, this special restored edition presents the original manuscript as the author prepared it to be published.
Featuring a personal Foreword by Patrick Hemingway, Ernest's sole surviving son, and an Introduction by grandson of the author, Seán Hemingway, editor of this edition, the book also includes a number of unfinished, never-before-published Paris sketches revealing experiences that Hemingway had with his son, Jack, and his first wife Hadley. Also included are irreverent portraits of literary luminaries, such as F. Scott Fitzgerald and Ford Maddox Ford, and insightful recollections of Hemingway's own early experiments with his craft.
Widely celebrated and debated by critics and readers everywhere, the restored edition of A Moveable Feast brilliantly evokes the exuberant mood of Paris after World War I and the unbridled creativity and unquenchable enthusiasm that Hemingway himself epitomized." –  4 Stars – 256 Pages
 1967 – The Thanksgiving Visitor – Truman Capote
"Buddy and his closest friend, his eccentric, elderly cousin, Miss Sook – the memorable characters from Capote's A Christmas Memory–love preparing their old country house for Thanksgiving. But there's trouble in the air. Odd Henderson, a scrawny, freckled, red-headed bully makes Buddy the target of his relentless torment. But Miss Sook only counsels patience and understanding, "He can't help acting ugly; he doesn't know any different," she says. Filled with emotions that are universal to both young readers and adults, this poignant story brings to life what we all should cherish and be thankful for–the gifts of friendship and love." – 4 1/2 Stars – 37  Pages  – Amazon
 1969 – I Know Why the Caged Bird Sings – Maya Angelou
"Here is a book as joyous and painful, as mysterious and memorable, as childhood itself. I Know Why the Caged Bird Sings captures the longing of lonely children, the brute insult of bigotry, and the wonder of words that can make the world right. Maya Angelou's debut memoir is a modern American classic beloved worldwide.
Sent by their mother to live with their devout, self-sufficient grandmother in a small Southern town, Maya and her brother, Bailey, endure the ache of abandonment and the prejudice of the local "powhitetrash." At eight years old and back at her mother's side in St. Louis, Maya is attacked by a man many times her age—and has to live with the consequences for a lifetime. Years later, in San Francisco, Maya learns that love for herself, the kindness of others, her own strong spirit, and the ideas of great authors ("I met and fell in love with William Shakespeare") will allow her to be free instead of imprisoned.
Poetic and powerful, I Know Why the Caged Bird Sings will touch hearts and change minds for as long as people read.
 
"I Know Why the Caged Bird Sings liberates the reader into life simply because Maya Angelou confronts her own life with such a moving wonder, such a luminous dignity."—James Baldwin – 4 1/2 Stars – 304  Pages  – Amazon
 1975 – Chesapeake – James A. Michener
"In this classic novel, James A. Michener brings his grand epic tradition to bear on the four-hundred-year saga of America's Eastern Shore, from its Native American roots to the modern age. In the early 1600s, young Edmund Steed is desperate to escape religious persecution in England. After joining Captain John Smith on a harrowing journey across the Atlantic, Steed makes a life for himself in the New World, establishing a remarkable dynasty that parallels the emergence of America. Through the extraordinary tale of one man's dream, Michener tells intertwining stories of family and national heritage, introducing us along the way to Quakers, pirates, planters, slaves, abolitionists, and notorious politicians, all making their way through American history in the common pursuit of freedom."  – 4 1/2 Stars – 1024  Pages  – Amazon
 1975 – Tuck Everlasting – Natalie Babbitt
"Doomed to―or blessed with―eternal life after drinking from a magic spring, the Tuck family wanders about trying to live as inconspicuously and comfortably as they can. When ten-year-old Winnie Foster stumbles on their secret, the Tucks take her home and explain why living forever at one age is less a blessing that it might seem. Complications arise when Winnie is followed by a stranger who wants to market the spring water for a fortune."  – 4 1/2 Stars – 160  Pages  – Amazon
 1975 – Roll of Thunder, Hear My Cry – Mildred D. Taylor
"Winner of the 1977 Newbery Medal, this is a remarkably moving novel–one that has impressed the hearts and minds of millions of readers. Set in Mississippi at the height of the Depression, it is the story of one family's struggle to maintain their integrity, pride, and independence in the face of racism and social injustice. And, too, it is Cassie's story–Cassie Logan, an independent girl who discovers over the course of an important year why having land of their own is so crucial to the Logan family, even as she learns to draw strength from her own sense of dignity and self-respect." – 4 1/2 Stars – 276  Pages  – Amazon
 1977 – Bridge to Terabithia – Katherine Paterson
"This Newbery Medal-winning novel by bestselling author Katherine Paterson is a modern classic of friendship and loss.
Jess Aarons has been practicing all summer so he can be the fastest runner in the fifth grade. And he almost is, until the new girl in school, Leslie Burke, outpaces him. The two become fast friends and spend most days in the woods behind Leslie's house, where they invent an enchanted land called Terabithia. One morning, Leslie goes to Terabithia without Jess and a tragedy occurs. It will take the love of his family and the strength that Leslie has given him for Jess to be able to deal with his grief.
In addition to being a Newbery Medal winner, Bridge to Terabithia was also named an ALA Notable Children's Book and has become a touchstone of children's literature, as have many of Katherine Paterson's other novels, including The Great Gilly Hopkins and Jacob Have I Loved." – 4 1/2 Stars – 208  Pages  – Amazon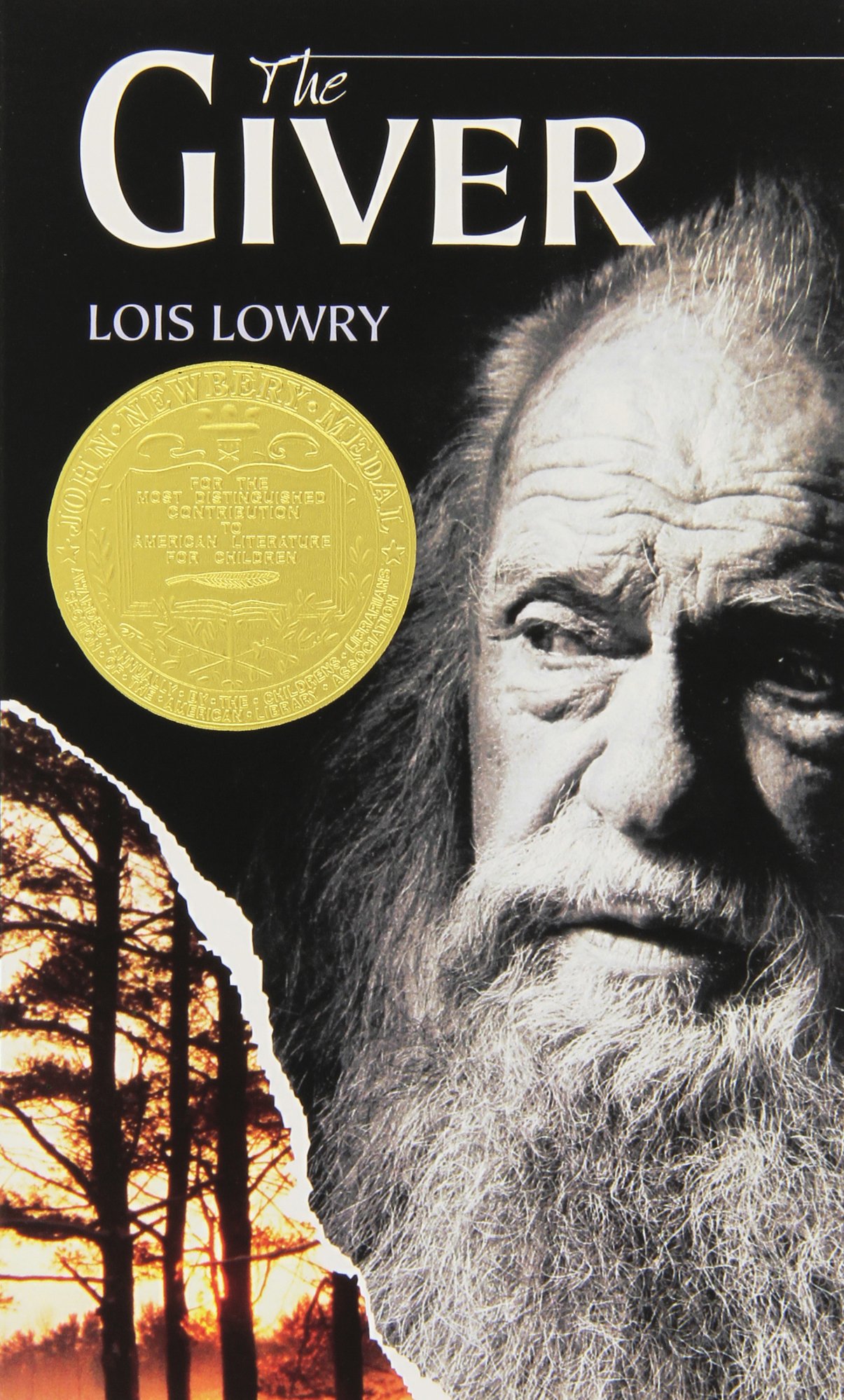 1993 – The Giver – Lois Lowry
"The Giver, the 1994 Newbery Medal winner, has become one of the most influential novels of our time. The haunting story centers on twelve-year-old Jonas, who lives in a seemingly ideal, if colorless, world of conformity and contentment. Not until he is given his life assignment as the Receiver of Memory does he begin to understand the dark, complex secrets behind his fragile community. Lois Lowry has written three companion novels to The Giver, including Gathering Blue, Messenger, and Son." –  4 1/2 Stars – 208  Pages  – Amazon
 1998 – The Poisonwood Bible – Barbara Kingsolver
"The Poisonwood Bible is a story told by the wife and four daughters of Nathan Price, a fierce, evangelical Baptist who takes his family and mission to the Belgian Congo in 1959. They carry with them everything they believe they will need from home, but soon find that all of it—from garden seeds to Scripture—is calamitously transformed on African soil. What follows is a suspenseful epic of one family's tragic undoing and remarkable reconstruction over the course of three decades in postcolonial Africa." – – 4 1/2 Stars – 576  Pages  – Amazon